DESERT FINANCIAL'S 2019 WELCOME HOME SWEEPSTAKES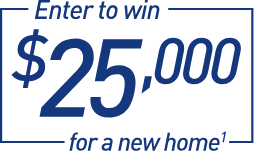 Your down payment is on the house!
You could be one of two lucky winners to take home $25,000 cash to use for a down payment on the perfect pad. Simply fill out the form on this page and click "ENTER NOW" for your chance to win!
Welcome Home Sweepstakes Entry Form