FREE
WEALTH MANAGEMENT

EVENTS
Learn more about trends that are actively shaping the market.
Thank you for your interest! Check below for details on our upcoming events, including topics and guest speakers.
---
THE YEAR AHEAD: 2020 ECONOMIC OUTLOOK
Please join us for an interactive discussion of our view of the markets and the economy in 2020.
Featured Speaker: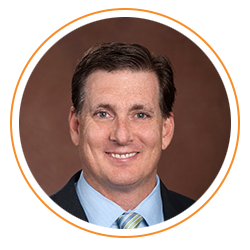 Steven A. Romanoff, CIMA®, AIF®
Vice President & Director of Internal Sales | Asset Management Services
Steve has been with Raymond James Financial for 26 years and is currently the Director of External Sales with the Asset Management Services (AMS) group. He is responsible for managing a team of external consultants who support all fee-based platforms within Raymond James. Past positions within the AMS division include Vice President and Director of Product Sales, Vice President and Regional Manager covering the Southeast United States, and Internal Sales Representative. He also spent three years working on the Equity Syndicate desk within the Equity Capital Markets division.
Steve earned his MBA from the University of Tampa in 2016 and his undergraduate degree from the University of Central Florida in 1992. He holds the CIMA (Certified Investment Management Analyst) designation from Wharton Business School and has been a registered advisor since 1994. He obtained the Accredited Investment Fiduciary designation in 2016. In addition, he carries the internal designation of Investment Management Consultant.
Seats are limited, kindly RSVP to Cassandra Cordova at 602-336-5507 by January 9th, 2020.
Event Date and Time:
Tuesday, January 14th
9AM - 10AM
Talking Stick Resort Ballroom
9800 Talking Stick Way, Scottsdale, AZ
Check-in and breakfast buffet begins at 8:30 AM | Complimentary valet parking available
Event Date and Time:
Tuesday, January 14th
12PM - 1PM
Renaissance Phoenix Glendale Hotel & Spa Conference Room
9495 W. Coyotes Blvd., Glendale, AZ
Check-in and lunch buffet begins at 11:30 AM